Christie Musso Bruce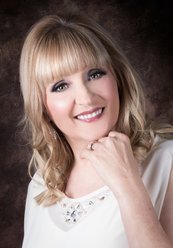 Christie Marie Musso is a motivational and inspirational Speaker, Author and Teacher. Her brand new book, "Hope Knows Your Name," is an honest and transparent journey of her own life. Christie's story reflects an amazing picture of God's Grace. As a childhood survivor of emotional, physical, and sexual abuse, and one who ended up in juvenile in Memphis, Tennessee after running away at age twelve, Christie's life appeared destined for failure. Her vivid memories of life in an abusive girl's home in the ghettos of Indianapolis, Indiana, where she witnessed the death of her 15-year-old friend Mindy, would greatly influence her for many years to come. After surviving unimaginable childhood trauma, the effects would eventually cause additional dysfunction in her relationships as a wife and mother, including an abortion at age seventeen. Christie's father was in and out of her life from the beginning leaving her to deal with issues of abandonment, feelings of inadequacy, and low self-esteem. Christie had become a wife and mother when her father contacted her. Unfortunately, her father was left a paraplegic after a tragic motorcycle wreck, so Christie ended up being his caregiver for several years. But then in 1998, her father was tragically murdered in Christie's own home. When unhealthy living and financial hardship eventually caught up with her, Christie felt she was all alone. She decided to end her life by attempting suicide. But by the grace of God, He intervened in a miraculous way, and her suicide attempt was unsuccessful. Little did Christie know when she remarried to a "Christian" husband, not only did he attempt suicide, but succeed, killing himself in the Federal Court House December 13, 2012, where he worked. Leaving Christie a widow and alone once again. But God was still not finished with Christie. Recovering from a life of disappointments meant that she would spend months and months in recovery and counseling, and it was during that time when Christie finally gave her life to Christ. And that is where her story of Hope truly begins.

Christie's story will leave you breathless, and you will start feeling full of hope. This is a story of one life changed only by God's grace by a set of unbelievable life circumstances. Christie is committed to working with individuals, organizations, and churches that are ready for the challenge to fully utilize their potential in every aspect of their lives. She motivates others not to keep looking in the rear-view mirror at their past, but to use their experiences for good, and to look ahead to their future that God intended for them to have. Drawing upon vast personal experience, Christie delivers a high-energy message, which challenges people to take responsibility for their own lives and to stop making excuses as to why they are not living up to their true full potential. Christie is a leader in the field of motivational speaking and inspirational coaching. She has traveled all over the world sharing her life story, believing passionately that each of us is born with a purpose. She helps others to "discover the power and God's purpose in their lives." her message is simple...
​
If you are still breathing….hope knows your name. She now guides audiences uphill and empowers them to take responsibility for life's inevitable challenges and to embrace the power of taking charge. "It's not what happens to you that's important, it's how you are going to handle it." Are you willing to let God take your life's circumstances that were meant to harm and destroy you, and to turn it around and let Him use it for good for His glory? Christie captivates and stuns audiences with her story and then calmly empowers them to accept challenges, embrace change and take action in their everyday life, and realize no one, nor any situation is hopeless. Her tenacity and credibility are indisputable as she so obviously lives her message by example. People leave inspired and encouraged to take action regardless of the obstacles! Imagine the impact of these same words of hope on your organization or congregation.
---