Our Visit back to the girls home 35 years later
​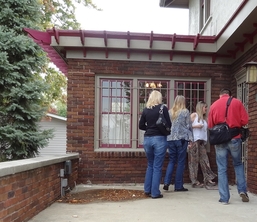 On October 25, 2014 several of us that were in the girls home were able to go back and revisit the home.

It had been a long time dream of mine to go back to that home and to be able to have some type of closure. I wanted to walk back through that home as a healthy Christian adult and not a scared little girl. It was an amazing emotional, but healing day. There is an older couple who live there now who graciously opened their home to us and allowed us to stay as long as we needed. It was truly a day of realizing God's Amazing Grace.
---