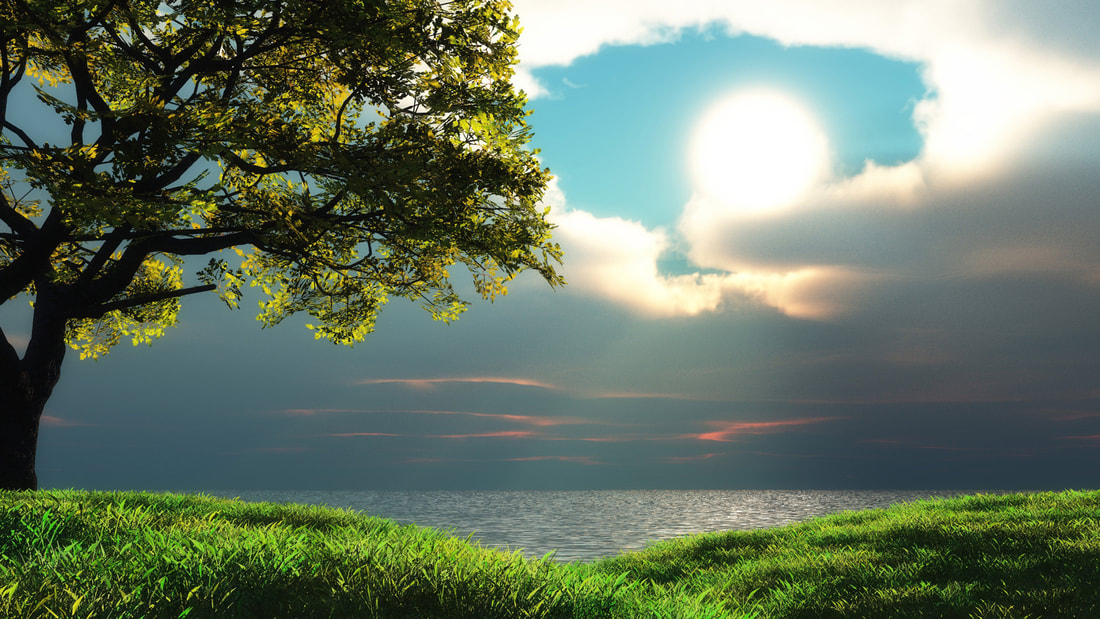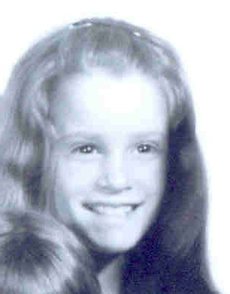 In Memory of
Mindy M. Davis
March 23, 1964 - May 31, 1979

This is the girl who died at the hands of the directors of the girls home. I will never forget this day nor, will I ever forget her. A child's life that was taken way to soon, a death that should have never happened.
---

The voices of the survivors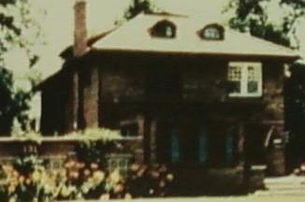 Just to give you a better idea of what it was like there, I wanted to let some of the people that I had reconnected with have a voice. I made a commitment to them all that if I ever wrote a book their voices would be heard. I found a blog / forum online several years back and found a lot of the people who were there at the same center I was at the same time. I did not edit anything except for removing their last names, the name of the program, the names of the directors, and the staff members' names, if they were mentioned. This, too, is raw and honest, but it will give you a better idea of how it was at this particular center was ran.
Deidre
Anchorage, Alaska
I was in Indianapolis from the age of 14 to 16.5. Before I went in I was a Christian that had never done drugs or been on a date. I didn't smoke etc. My mother, who had paid someone to take care of me for years didn't want me back. The lady was no longer able to take care of me. I was supposed to graduate the program after the first year, but a week before graduation they pulled me into the office and demoted me saying I didn't raise my hands in church and they felt I had lust in my heart. I was made to go to churches almost every weekend to "give my testimony" where I was the one behind the pulpit to raise funds. They even sent my picture out in flyers and such. I was definitely exploited for their financial gains. I also remember scrubbing the mess hall floor with my tooth brush all night when I first arrived. I was beaten with a board for telling one of the counselors that I was afraid of one of the girls that were making advances on me. I was told I should be ashamed of myself for thinking someone was gay that just wanted my love. That is until the night they caught her trying to rape me with a knife and kicked her out. Did they apologize for beating me for trying to come to them for help? No! After leaving, I never set foot in a church again. I had gone 3 times a week before going to that place. I choose now to have my own relationship with God and not be told I need to raise my hands, speak in tongues, or be slain in the spirit! I am 41 and still remember how I suffered in their hands. I would never send a child there. I now have two adult daughters now and two small step children.
Bonnie
Oklahoma City, Oklahoma
Hi. I was serving time in Indianapolis during 1973 and 1974. I remember that they would take me to the basement for their so-called correction of my attitude. This consisted of me being beaten with their wooden paddle to the point I could hardly sit. This went on every week for the first two months I was there. Then one night, they took me out of my bed at midnight, to go downstairs and re-wash all the dishes from supper that night. The water was so hot it turned my hands beet red. I told them that it was too hot so they made me bend over the table and gave me 50 swats for my complaining. The abuse was not necessary. I also remember having severe pain from my stomach and they would not give me anything for it. It was terrible. I can still remember the spankings, the beatings and the pain of being there. Thank God my parents finally came and picked me up.
Kathleen
St. Louis, Missouri
You were not the only one; they had a girl die in Indy before I got there. The director and one of the counselors were charged with abuse when I was there. I lived it and saw it happen to others. If someone was fortunate enough to have a good experience, great, but I have suffered from the trauma for the past 30 years from what happened to me. I was in Indianapolis in 79 and 80 and had the same horrible experiences there. I was also drug free. But my mother thought I was being controlled by Satan and this would fix me. The director there was charged with abuse, along with a counselor there. The abuse I witnessed
was horrendous. We were imprisoned there and not allowed to leave unless our parents wanted to take us out. The facility was barricaded with fence and barbed wire. How people can claim it was not imprisonment beats me.
Terrie
Orlando, Florida
To all my sisters who were there in 1979–1980 I too was at this horrid place…Does anyone remember the closet? This program was a horrid way to hurt and exploit children. If God knew what happened to us, those two directors would have surely been sent to hell…Maybe with any luck…that is what will happen.
Kay
United States
I came back for a stopover, on my way home, the new building, was facing Delaware street, so I went upstairs, using the far left stairway, to my left was a utility closet, I heard voices, I said who is in there, several voices answered, they asked me to let them out, I was still in the program brainwashed mode, so I did not let them out, I was up there later when a staff opened the door, the girls were all sweaty, and in nightgowns, they actually showed me how they figured out how to all fit in there. All these years later and after having 2 kids, I never mistreated my children and its haunting, to believe I could see this, and do nothing. But I can say this, there was some sort of brainwashing going on, I became a staff member, if that is what one would call a person with no training, education, in helping young people, then I have to live with memories, of watching people in the basement, and whatever other chores. They used me to help torment these kids. I tried not to think about this place for years. I have never discussed all that went on with my husband, children or siblings.
Donna 1978
Greenwood, Indiana
I was around back then. Not a resident, although I did visit the facility. I can confirm that the director did indeed use the kids for her own financial gain. It made the newspapers at the time. If you check the Indianapolis Star newspaper of the period you will find several articles about it there. How do I remember so well? Kids used to come down and clean up the beauty shop where I worked. The director had purchased it and you kids cleaned it. I won't go into any more details, but your report is entirely consistent with what I observed back then.
Tamme
Kansas City, Missouri
I was in that same program and as a matter of fact I was with Mindy when she died. They made me and another girl Christie, give her salt water to throw up the pills she took…I was thirteen years old. I have never recovered from that event. I ran away after the police questioned me. The staff hadn't even called my parents to tell them what I had gone through. I endured so much abuse there. I still have nightmares about being in the hole of the old house in the laundry room. I was in the corner between two file cabinets for six weeks. Rats would come in at night…it was horrible. I would like to reach out to the ones that were with me during this period. Nothing good came out of my experience but painful memories of abuse. That director still appears in my dreams flipping the switchblade with her long nails…scary.
Frightened
Westfield, Indiana
The director and her thugs are absolutely the most frightening people I have ever been around. I can't stand to be within 50 feet of either one of them. Someday, I am afraid they will find bodies in the basement of the Third Phase Mansion and it will be the story to end all stories! It will be one for the record books…Bet you'.
Joyce—l
Springfield, Missouri
I also was in this program for several months in 1976. I kept notes in my socks about the abuse there, because they would "raid" our rooms when we would be in bathroom, etc….They would take us on an outing, or hide us in the basement when the health dept came for inspections—there were far too many occupants for the Fire Codes! I was a little older than most of the others—my psychiatrist had put me on the adult psychiatric unit there in Indianapolis. I got out, then he wanted to put me back in, so my parents wanted me at this particular program instead. My Dad had been a pastor and he and the Indiana church
he pastored would have the director come and speak about every year, bringing her entourage of "trophy testimonies" to give their speeches. Mom and Dad didn't believe my reports of abuse there during their visits to me. I wanted to expose the two directors, but did not have the support I needed at that time. I was in college by the time they were arrested in 1980, and then my folks believed me!! (Don't know what I did with those notes). Not every program has these abuse issues—but this one did because of the 2 "hypocrites" that ran it—God will surely judge them for all the abuse I personally witnessed when I was there! I'm glad someone had the backbone to 'blow the whistle'—I only wish it had been me, because I know the abuse continued even after I left up until they were arrested.
CariUnited States
I don't really care about what anyone else thinks or what the media thinks. I was a victim yes a victim of this program in Indianapolis, Indiana. The 2 people who ran it received charges of child abuse and kidnapping. I was there in 1980. I have horrific nightmares and really to this day do not know what happened to these 2 women. But I pray to God, yes to God, they received the punishment that is fit in God's eyes and his will. Horrible!!!!!! Yes victim is the correct word!!! I was wondering if anyone from the Indianapolis, Indiana program was ever put in a closet, it was a Broom closet. If you talked to a new person that came in you were punished I was put into a broom closet about 5x5 with about 4-5 other girls. I really don't see how this helped me to stop trying drugs or running away from home. When I was there, there was no counseling for drugs or for the problems a teenager faces. I am 43 years old now and this to this very day it still haunts me. I am a well-adjusted adult, work full time and have great friends and family. My parents put me in this particular center and I do not blame them. I was a crazy teenager. I thought this would help me. It did not. I finally was taken to the local hospital because I was so upset I started crying and couldn't stop so I started hyper ventilating and couldn't breathe. I told the doctor that examined me about what was going on there at the Indianapolis, Indiana program and that is when they took the director (called mom) to jail and I have all this written down in my old Bible. I was told they received kidnapping and child abuse charges. It does feel so good to finally have the internet to get this all out. It was twenty six years ago and I finally found this forum online. I pray that they were prosecuted I still to this day do not know what has happened to these two women, but pray to God that he had his will and they were dealt with properly. You don't cram the Lord down someone's throat, especially a teenager that needs love and attention and help. We went to church 2 times a day, we cleaned bathroom floors and toilets we did go to a private in-house school. Ok that is it, had to get all that out.
Kathleen
St. Louis, Missouri
I was at the Indianapolis facility in 79 and 80 and both suffered and watched other girls suffer horrible abuse at the hands of the director and counselors. Imprisoning girls against their will and forcing God down someone's throat is not the right way. Jesus would never have done such a thing. There are plenty of things that happen out there that get covered up.Thirty years later I still suffer from the horrible effects of the mental and physical abuse the young women suffered. I was committed on my thirteenth birthday, not from a drug problem either. I watched horrendous things happen there and for anyone to down play the
emotional trauma some people suffered is just crazy. If someone was lucky enough to have had a great experience there, then that is awesome. Not everyone was so lucky. Some parents sent their kids there to force them to embrace God, at any expense, and that is why some call it brainwashing. We would get punished for not saying prayers and singing hymns, etc….They used items to beat us with and locked us in dark closets and we had to pee in buckets if we were locked in. What young person deserves to be treated like that?
Cricket (nickname)
Detroit, Michigan
I was a victim there as well. I was in the boys house…I left about three days after a girl named Mindy died. They did not call EMS, they just prayed over her and she died. She was fourteen.I suffer from post-traumatic disorder…One of the male directors was the one who locked us in the basement and all we got to eat were bags of left over doughnuts. I was severely underweight. I remember them driving us to churches in speedway Indiana and the boys and me would talk about food the way most boys talk about sex or sports or cards…we might get two eggs once a month…we would brush our teeth with old amway toothpaste. The tubes were made of lead and it stained some kids teeth…I woke up last week screaming because I dreamed I was locked in the basement again…I was frozen with fear…I was there in 1978 through 1981. I was in the boys house where we were the forgotten ones. I remember everything from locking the windows, doors; even the refrigerator was locked with seat belts.There was feces floating in the shower in the basement, and we never got enough to eat. Sometimes our dinner was popcorn and the director would pimp us out at church meetings and would get them to give her money. Even with her making all her money, I knew that all we would have for dinner would be doughnuts. I was so underweight. I have had such vivid nightmares of being locked in that basement with one day bleeding into the next. I wanted to think the girls had it a little better, but now I see you all were living in your own hell. I felt no love, and I will never forget the girl named Mindy that I believe they let die. She was so young and so nice to me. I wonder why they were never charged with murder?
Elizabeth-Nancy
Las Vegas, Nevada
After scrolling through all the comments, I was astonished to read so many similar accounts of the experience I had during the two and a half years at the same Indianapolis program (I believe it was around 1972–1975 or during 1973–1976). Precious teenage years were squandered living in a home run by fanatical Christians. Teenage years spent without a radio, normal teenage outings, severely restricted communications (including with family),
limited education, and suffocating insane religious indoctrination. The girls resembled the polygamy sect teenagers rounded up at a Texas ranch years ago (we all sported long hair and long dresses). I, too, eventually ended up in the 'furnace room' where I was confined for five weeks. The furnace room was designed to isolate you from the community and break you. If you ended up in the furnace room, it was a good bet that you were deemed demonically possessed. Yes, there was the occasional exorcism at this program. When I first arrived there, it was painful for me to intellectually forfeit what I had learned and perceived to be truth and reason. I grasped early on that my life would be immeasurably better if I accepted their way of life. The toughest nut to crack eventually would conclude: "if you can't beat 'em, join 'em." I worked my way up to junior staff member and yes, my life was immeasurably better. However, this new persona did not jive well with the intellectual (reasoning) side of me and I could not sustain the conversion forever. After almost two and a half years of hellish incarceration, I ended up even more incarcerated after 'straying
from the program': the furnace room. Midway through the five weeks, I could take no more and decided on a daring escape. I would run like crazy up the basement stairs and out the kitchen door. I tried to escape and barely made it out the kitchen door before I was subdued and physically carried back down to 'the dungeon." That was the first time in my life that I felt 'madness' and complete and utter powerlessness. Back in the 'hole', I decided on a newer, more thought out strategy. I figured the only way out, was to go along with the 'program', get re-'saved' and gradually win over their trust The ploy eventually worked
and I was released back into the main house upstairs (those five isolated weeks were so, so painful, scary and lonely). Once back upstairs, I immediately began searching for an escape route. The house was always under lock-down and heavily surveyed by staff 'eyes.' By extreme good fortune and good timing, I was able to slip out the front door in a rare unguarded moment. I knew I would have to hop the front porch and run faster than I ever ran in my entire life, which of course, I did. I ran until every breath I took felt like daggers stabbing my lungs. I had taken a few small-boxed mementos with me and they fell to the ground as I ran frantically. I desperately wanted to pick up those belongings as they were all I had of my childhood, but I knew I could not stop and risk being captured (had I been caught it could be years before I would get another chance to escape). When I felt I had run enough, I blurted out to a young bystander my story and he led me to his family home where I could use their phone to call my father. The relief I felt was palpable and my mood euphoric (what a glorious night it was to be normal again!). What I quickly learned in the following week was that I was legally free to leave but the director had convinced me I was there by court order until age 21 and that she had complete control over me! All those years wasted!! My experience at this program has a profound effect on me. After I escaped and finally emancipated, I changed my name (first, middle and last), converted to Judaism and went on to graduate summa cum laude from college. I became a psychiatric nursing administrator and got on with my life. Even so, I had nightmares for full decade after leaving (all with the same theme of being caught while escaping). To this day, I eschew religious fundamentalism of all kind. I have rarely spoken of my experiences at this program and the 34–35 years since I escaped. I came across this web site and knew I had to share, especially since so many others had similar experiences.
Kay
United States
A man who's cancer-stricken wife died, he donated all her personal belongings to us. They were then stored under the staircase, near Mindy, unbeknownst to any one, there were strong narcotics in this lot. Mindy got a hold of these drugs, and overdosed. Instead of taking someone's precious child to the ER., as they should have done, they called poison control, per instruction. To keep Mindy awake, they walked and cold showered her until they literally dragged her up and down the hall. When she could no longer walk, they laid her lifeless body on the floor. I can still see her laying there. Of course they had to call 911 then. Should they have had a way to dispose of her, I think they would have. The other thing my days off were Mondays around 8:00 or 9:00 a.m. Before I left that day, they already had knowledge she had taken these med's. She was alive and well, alert. I came back many hours later and you could tell she had got worse. This was so unnecessary. Mindy was not like her family. They were like the Cleavers, but then again, maybe she was just like her family, and was in the wrong treatment center. Her problem could not be fixed at church, I think she should have been in a hospital.
Adrienne
Indianapolis, Indiana
Those same two directors had now opened up the 3rd phase. I was in their program for 13 ½ months. I went there pregnant towards the beginning of 08. I left there towards the end of May 09. My daughter was 1 when I left, and never did any of this info come up about what happened until now. While being there we would wait on the director hand and foot. She would spend twenty four hours a day up in her room, where we were to wait on her every need. The girls in the program were expected to eat what was cooked, and the director would call down her order, and expect it hot and made exactly the way she liked it, or none of us would eat until her food was right. I saw that director probably ten times in the whole thirteen months I was there. She would not come downstairs out of her room, unless it was for appointments. The co-director had to run the show herself. Everything she did she had to consult with the director about and the director barely knew us at all! I had my baby there and kept her there from the time she was born till she was 1, which I regret that I had to subject her to such a place. We were expected to work from 8:30 to midnight, then before bed we had night devotions, which sometimes we didn't get to bed till 2 in the morning, but were always told to be downstairs at 8:30.When my daughter started crawling, still they wanted me working all the time. If I was in the playroom with her, the co-director would say some smart remark, "shouldn't you be working"?
I would take my daughter outside because she wanted to explore. She was only a baby and the co-director would say "don't you have anything better you could be doing"? The director wanted to talk to me before I left and mind you I barely knew the lady and I went up in her office with my daughter in my lap and I will never forget what she said to me looking at my daughter "I'm so sorry pumpkin' the terrible life your mom is going to give you". I was speechless, that director is horrible, heartless, and greedy. God knows the truth about her. The man named Chris that was there in the men's home said that in her room there are empty wine bottles everywhere all kinds of empty prescription bottles, of all kinds of narcotics, just spread everywhere. It was sickening how she expected everyone to call her "mom". It wasn't a choice, it was a demand. Even the co-director and the staff did it. No one wanted to call her mom". They did it because they had to or they had nowhere else to go. My daughter was starting to walk and they expected me to work constantly and keep her in a playpen in this huge home where people walked free all over the place and anyone could grab her. I was yelled at if I was in the room with her, "being lazy", or if I wasn't in the room with her, "I was a terrible mom". The whole place is about money. Our day consisted of about an hour a day of God, six hours of sleep if lucky and seventeen hours of work. It was so ridiculous. We were making her rich on earth and definitely not in heaven, because Miss Director, you will reap what you sow and just like you said "I don't have to take account of everything you do because God does!"
Tammy SweigartMarch 1979
I entered the doors of teen challenge upon entering I wasn't sure why I was there. They made me give them all my bags so they could make sure I didn't have drugs. They also took my pictures and letters and anything that had to do with my past
I remember them sitting me in study hall for the rest of the afternoon which was the longest afternoon of my life. After study hall they took me to the older home where I would be staying and during the first 3 months I had a miscarriage and was in a lot of pain.
When I was there we had chapel every Friday morning and Friday night. We watched a black and white silent movies and had soda and donuts and popcorn, it was the only thing we had to look forward to. During the week our days consisted of sitting in a study hall all afternoon doing individual bible studies which I got nothing out of. In the evenings we did high school from 6.30-8.30 if it wasn't for the school there I probably would have never gotten my diploma. After being there for 2 months some of the girls were sniffing hairspray to get high which I was a part of. Two of the girls there were contemplating suicide by slicing their wrist and one day while in study hall one if the girls who was 16 was found dead in her room. That was a nightmare for every one we were all screaming and crying I will never forget that day. The discipline that was there to keep everyone straight was scrubbing floors all night with a tooth brush and ironing sheets all day. I had been disciplined for writing notes in study hall and had to write 5000 sentences. Being in that girl's home was one scare after the other, as far as me getting any help in the program I didn't.
There was a staff member there that was fried from doing so many drugs she would stand at the door at night and twist her body like she was demon possessed. After being there 4 months the director Betty Violette snapped and started putting 6 to 10 kids in a utility closet for 6 weeks at a time. While I was sleeping I heard yelling and screaming all night. I remember a girl who had said something bad about me and I was told to brush her teeth out with soap detergent while the director and her assistant watched. The other discipline was if you didn't eat everything on your plate, she would save it for us until we ate it, and one girl waited a whole week. I remember Betty Violette putting some of us on a 500 calorie diet. I was so skinny already cause of my life style.
There was this place called "the hole" in the basement where we would go for discipline and scrub floors for hours. This was no Christian program with all the abuse that went on for me 2 ½ years. Then one day the state came in and arrested the director and assistant. They put most everyone that was left there in a hospital for mental and emotional evaluation from what I was told...I still have memories and not understanding to much it makes me sad sometimes when I had already been through a lot why did I have to go through all that. One thing I know is that through it all I have learned to trust in Jesus - and there's a reason for everything
Thank you survivors for sharing your most intimate details. What I want to say to all of you is, don't ever give up. Don't let this experience continue defining you. Just remember, hope does know your name.
Reference Blog and forum
http://www.topix.com/forum/city/decatur-il/TRKFL1MQ1CUNK85AD
---